Most important component in Continuous vertical conveyors
Original Tramak Rubber Blockchains
TRAMAK original rubber-blockchain is an important component in Continuous Vertical Conveyor, Reciprocating Lifts or bucket transport systems for bulk material.
TRAMAK Rubber-Blockchain operates grease free, and therewith clean compared to steel chains.
TRBC made of modified natural rubber operate very quiet and avoid the necessarity to wear ear protection when working nearby.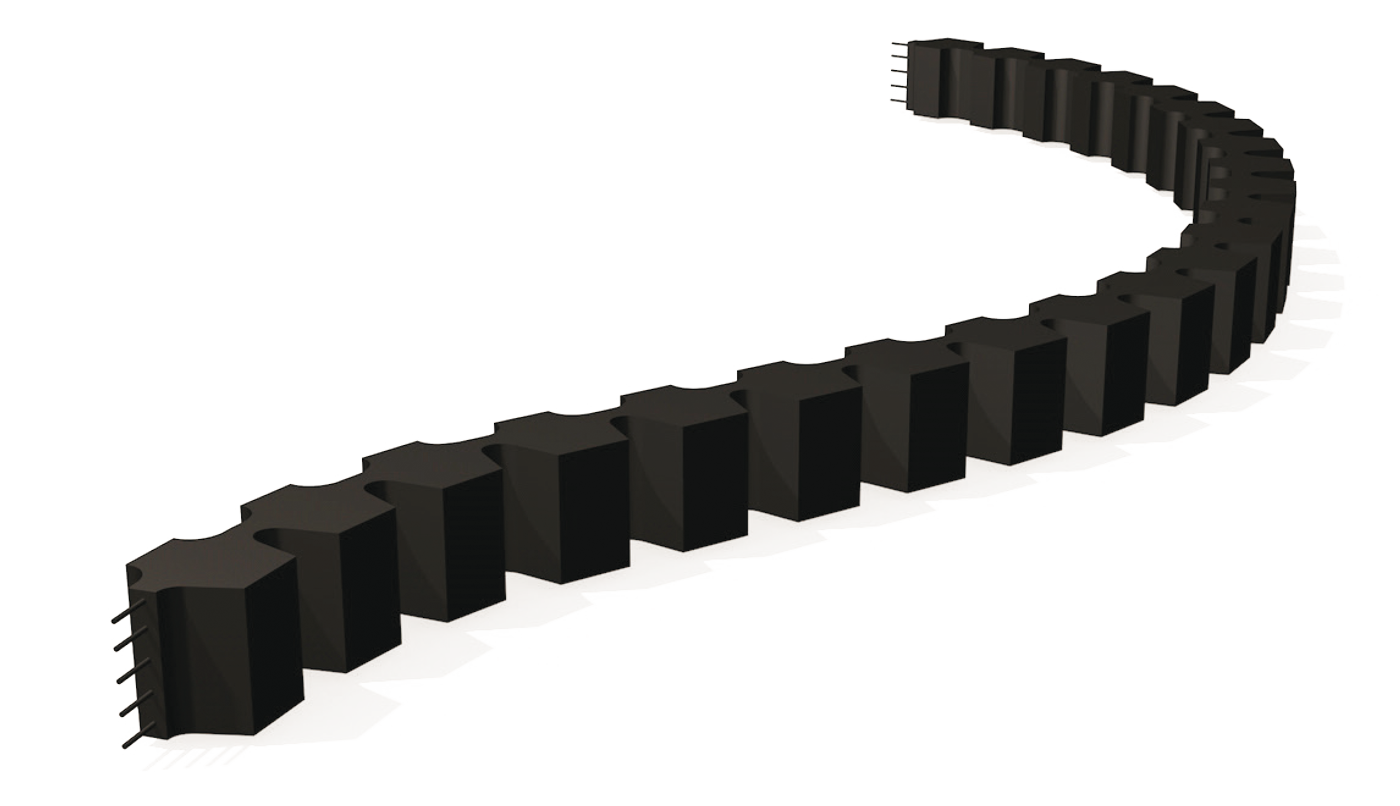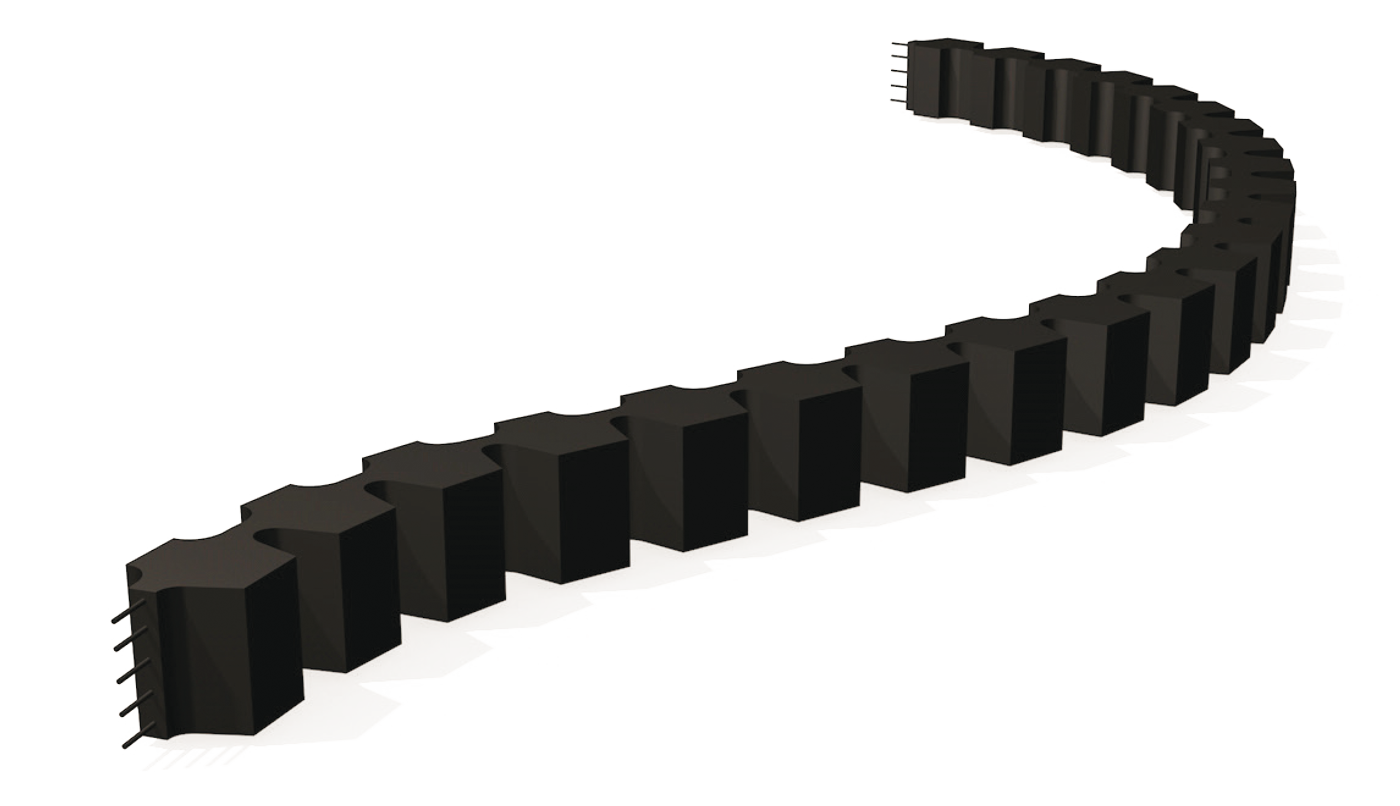 TRBC are very strong, with steel cables inside and a reliable binding between rubber and steel cables.
TRBC come with a lock for easy installation, or endless vulcanized for better resistance against weather and aggressive pollution influence.
TRAMAK uses TRBC in own machines for reliable and quiet operation, and also offers the chains as spare parts and replacement in other machines operating with a similar system. Dimensions and technical data are identical.
for Flexible Platforms
and required sizes
Tramak Original
Rubber Blockchains
King Abdul Aziz International Airport Jeddah:
design, supply, installation, testing and Commissioning of two Vertical Conveyor systems along with its control and integration to SCADA System. Design, supply, installation of raised floor, Check-in Counters, weighing scales infeed and outfeed conveyors.
Upgrading of old SCADA system to latest in North and South Terminals.
JEZAN Airport:
Retrofit of old conveyors system to latest and its control with PLC
NAJRAN Airport:
Retrofit of Passengers Boarding bridges with latest PLC, HMI and software engineering.
ABHA Airport:
Upgrading, replacing of HMI with latest system